A cybersecurity vulnerability with third-party software provider, MOVEit, has impacted thousands of companies, including First National 1870.
<<Learn More>>
Our employees are also extremely generous with their time and financial support. Since 2020, over 16,000 hours have been generously donated by First National 1870, Guardian Mortgage and Sunflower Bank employees serving their communities.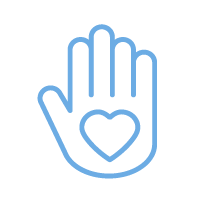 16,000+ Hours Served
Our Volunteer Activities across First National 1870 and Sunflower Bank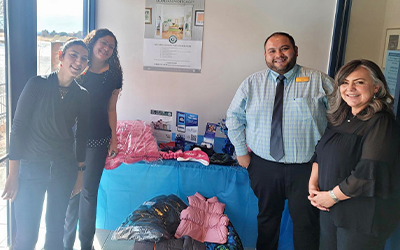 Clothing Drive - Santa Fe, NM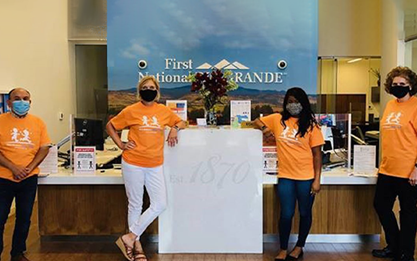 Cuidando Los Ninos – Albuquerque, NM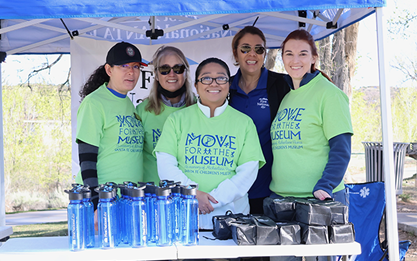 Move for the Museum (May 2023) – Santa Fe, NM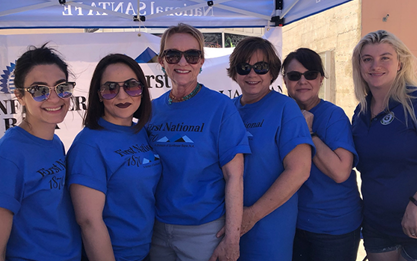 ChamberFest – Los Alamos, NM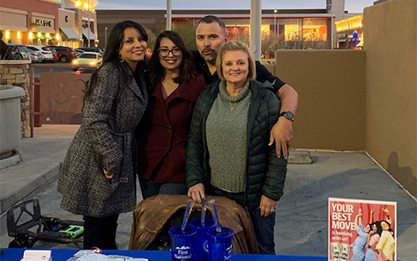 Uptown Mall Christmas Tree Lighting – Albuquerque, NM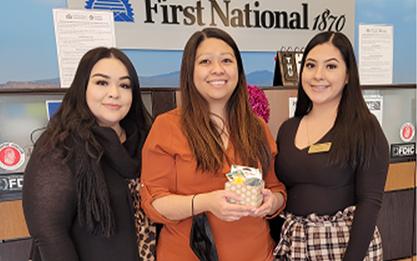 Esperanza Shelter Donation - Sante Fe, NM
people shoulder to shoulder smiling
See More Community Involvement Efforts
We believe in creating possibility at both the individual and community level. Everything we do as an organization should have a positive impact on the people with whom we interact.
Learn More