A cybersecurity vulnerability with third-party software provider, MOVEit, has impacted thousands of companies, including First National 1870.
<<Learn More>>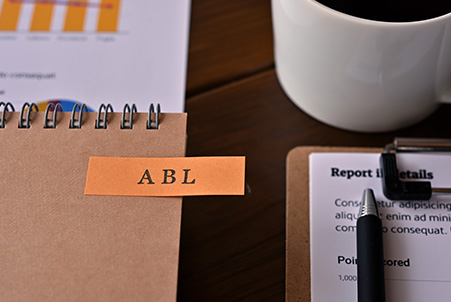 Growing Your Business – From Factoring to Asset-Based Lending
01/19/22
Businesses face many challenges – from cash-flow issues to cyclical business to capital needs for growth – but the right financing partner can help mitigate these financial challenges. For businesses experiencing the challenges listed above as well as others, asset-based lending is often a beneficial investment.
There are many reasons to consider asset-based lending. Here we'll break down what asset-based lending is and how it differs from factoring, who can benefit and how, and what to consider when seeking an ABL loan.
What is Asset-Based Lending (ABL)
Asset-based lending, often referred to simply as "ABL," is a specialized form of commercial financing that allows companies to use assets as collateral to establish credit. Assets can include accounts receivable, inventory, equipment, real estate and property.
Not all banks offer ABL to their commercial customers, and not every company is right for asset-based lending. Companies typically need to have been in business for at least six months prior to applying for an asset-based loan and have at least $10MM in revenue.
Factoring companies buy your accounts receivable for a premium and take ownership of the incoming cash flow. They often work with start-ups that serve established clients. While factoring relationships may provide the flexibility and funds you desire, they also come at a premium price and are only available to companies with an accounts receivable (A/R) business structure. Factoring companies do not finance inventory, fixed assets or real estate.
If you qualify, an asset-based revolving line of credit may be more beneficial for your business than factoring, since it provides greater flexibility at a significantly lower cost.
Who Benefits from Asset-Based Lending
Businesses in cyclical industries, or those with cash flow challenges, tend to benefit the most from ABL. You'll also find small- to mid-size businesses that are in growth mode using ABL to infuse their businesses with the capital needed for future expansion.
Companies seek funds through an asset-based loan for many reasons. Borrower situations may include:
High growth

High leverage

Temporary losses

Significant working capital needs

Business seasonality

Management buyouts
For companies that currently use factoring as a method of financing, but are now in a better financial position, investing in an ABL banking relationship can be a smart next step. It can save money and position the company for growth.
Sunflower Bank has helped a variety of businesses facilitate their future growth and expansion through an asset-based revolving line of credit. From a freight brokerage company to an information technology and cloud services business to a distributor, grower and marketer of premium fresh produce, Sunflower Bank has structured ABL loans to meet the specific needs of a wide range of commercial customers.
How Can Asset-Based Lending Benefit My Business
ABL loans are relatively easy to obtain and offer a variety of benefits to borrowers, including:
Increased liquidity via higher advance rates on working capital assets

Less pressure on cash flow via interest-only revolving lines of credit

Fewer covenants and lower interest rates than other funding options

Flexibility in spending not found with traditional loans
At Sunflower Bank, our ABL loan commitments range from $3MM to $25MM+. No matter your business situation, these benefits can help improve your financial position and achieve your business goals.
What To Consider When Seeking an ABL Loan
When you enter into an ABL agreement, you are making an investment in your business and your bank.
Unlike factoring, which uses your customers' credit/payment history in the underwriting process, ABL lenders take into consideration your company's credit history, complete financial history and quality of your assets. To gain the best terms on an asset-based loan, ensure your books are in order.
Contrary to popular belief, the maintenance and reporting required for asset-based lending are not restrictively extensive. In fact, in many cases, you can set up automatic reports to share the needed information directly with your banker. Sunflower Bank's ABL customer portal provides secure, 24/7 access to account information as well as audit capabilities.
Asset-based lending offers borrowers a variety of benefits and serves as a smart next step for companies currently in a factoring relationship. To learn more about asset-based lending, contact one of our ABL banking professionals, or your local relationship manager, to determine if our ABL program is right for your business.
Business