A cybersecurity vulnerability with third-party software provider, MOVEit, has impacted thousands of companies, including First National 1870.
<<Learn More>>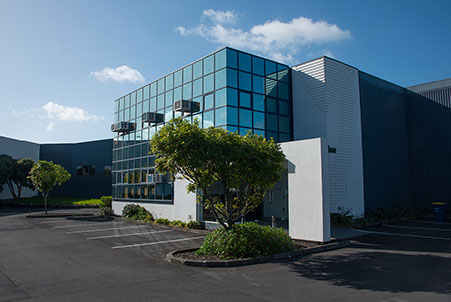 Is It Time to Consider Buying Your Location?
11/18/19
Are you wondering if you should buy your business location instead of writing a monthly rent check to someone else? The truth is, there are pros and cons to buying and leasing, each with certain benefits. However, if you're thinking about owner-occupied commercial real estate instead of continued tenancy, we've compiled some things to consider. Don't feel like this is a decision you have to make alone. As your partner, allow us to be a resource as you weigh the pros and cons.
Gain tax benefits
The tax advantages of ownership are some of the strongest reasons to buy instead of lease. There are obvious benefits: asset depreciation, interest, and non-mortgage expenses are tax-deductible. But there are also favorable tax situations that can occur when you create separate business entities—you may be able to mitigate taxable income by utilizing certain expenses and/or pass-through income from entity to entity. We always encourage you to consult your qualified tax advisor for specifics before making any decision or taking any action that may affect your business.
Maximize cash flow
Owner-occupied real estate is defined in a lot of different ways. At Sunflower Bank, we consider a property "owner-occupied" if the owner of the building pays more than 51% of the total rent received. If the building you currently occupy and/or plan to purchase has additional space, you may able to maximize your investment by bringing on tenants that could cover or share in the overall costs of owning your own building. That means in addition to the benefits of having a real estate investment, you can create extra cash flow, increase your overall earning potential, and have space available should your business need more square footage in the future.
Get in on favorable interest rates
The current market supports low interest rates for buyers, while commercial rents continue to rise. Of course there are no guarantees in any economy, but today's environment provides an opportunity to take advantage of historically low rates. A consultation to discuss rates with one of our skilled lending professionals is always no-cost and you're under no obligation.
Plan for the future
There are many reasons that businesses want to thrive, but the well-being of family is one of the most important. By owning real estate instead of leasing, you create a legacy. Estate planning becomes part of future retirement succession. You gain future rental potential, stability, and the equity afforded by asset appreciation to pass on to others you care about. As you look to diversify your investment portfolio, purchasing real estate can be an important part of your overall succession plan.
Put capital to work
If you have capital available for use, consider the potential return on investment of using it as a down payment. If you feel you are not currently in the financial position to realize your dream of owning your own property, it may not be the case. A consultation with your banking partner will explore a number of different programs that may allow you to minimize your overall capital injection while putting your money to work for you. By analyzing conventional and Small Business Administration (SBA) loan options, we can provide you the necessary balance to pursue your financial goals.
Buying real estate is a long-term investment that can lower taxable income, maximize current cash flow, and provide a strong investment that may appreciate over time. Exploring this option with your bank partner can be an essential part as you plan for a successful tomorrow.
Business