A cybersecurity vulnerability with third-party software provider, MOVEit, has impacted thousands of companies, including First National 1870.
<<Learn More>>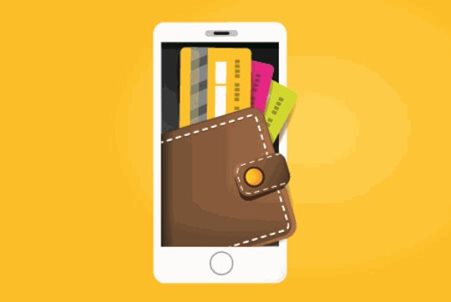 Staying Informed: Payment Apps vs Banks
09/13/19
When it comes to options for managing money, there seems to be an ever-expanding selection for consumers. Peer-to-Peer (P2P) payment companies such as PayPal and Venmo are becoming more aggressive in adding features to their products, which can blur the line between banking and "everything else." Here are some ideas to consider regarding the capabilities of payment apps versus bank accounts.
Convenience
Need to split a bill for a large group dinner? It's easy to use a payment app in such a situation—as a method to deliver funds to people you know and trust. Keep in mind that account balances with a payment app can quickly grow if not closely monitored. Accounts do not earn interest and they are not FDIC-insured (see below) but they are easy to access on-the-go.
FDIC protection
A checking, savings, money market, or CD account at a bank insured by the Federal Deposit Insurance Corporation (FDIC) is protected up to $250,000 per depositor, per account. Payment apps do not offer insurance. If the business should fail, consumer funds are not guaranteed from loss.
Safety
Although P2P apps use typical security methods to protect from hackers, they are not failsafe. If fraud occurs, the customer is responsible for the amount held in the account, which can be up to $2,999 for Venmo. Amounts over that are linked to a bank account or credit card, so the customer is then at risk for loss in those additional accounts. Experts recommend only using P2P apps with people and businesses you already know and trust. It's also a good idea to keep your PayPal or Venmo balance as low as possible, transferring funds to your linked bank account or credit card immediately.
Proximity to assistance
Payment apps offer a 1-800 number for help. Sunflower Bank and First National 1870 also have a 1-800 number, as well as local branches. Our employees live in the same communities as our customers and take pride in the relationships we build with them. We strive to be a financial partner with our personal, business, and commercial account holders.
Account features
Bank accounts offer different levels of ownership and access. For example, one might have a custodial account for children, a joint account with a spouse, or be a signer on a parent's account. Bank accounts can earn interest, offer overdraft protection, and be used for writing checks to pay anyone, including people and businesses not set up to accept electronic payments. Bank accounts interface with online banking and automatic payments.
PayPal and Venmo are excellent at transferring funds quickly to trusted recipients. They do not have the same capabilities as bank accounts. Think of apps like a prepaid gift card—something that is readily available to use occasionally, but not designed for holding large balances for long periods of time.
Payment apps and bank accounts each have different features that serve different needs and there are benefits and limitations to both. Using each service for its intended purpose is the smartest way to maximize your money and Create Possibility for your financial future. Please let us know how we can help.
Banking Education