A cybersecurity vulnerability with third-party software provider, MOVEit, has impacted thousands of companies, including First National 1870.
<<Learn More>>
Having a credit card for your business offers a number of benefits. Credit cards can be a convenient way to access additional capital right away when a business need arises or more spending power is required. Business credit cards can also be used as a tool to help simplify expense management, and business purchasing, take control of employee spending and reduce the hassle and administration of issuing paper checks.
Small Business and Corporate Credit Cards from Visa®
First National 1870's Visa® Small Business and Corporate credit card programs offer a range of services that cater to your needs, such as: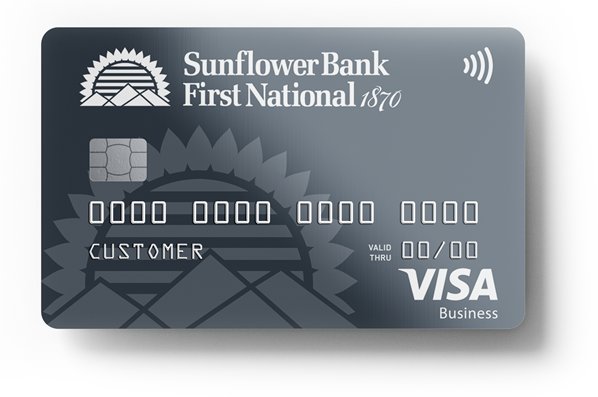 No annual fee
EMV chip technology
Ability to set individual spending limits
Online review of transaction history
Expense tracking
Travel accident insurance
Business
The following navigation utilizes arrow, enter, escape, and space bar key commands. Left and right arrows move through main tier links and expand / close menus in sub tiers. Up and Down arrows will open main tier menus and toggle through sub tier links. Enter and space open menus and escape closes them as well. Tab will move on to the next part of the site rather than go through menu items.