A cybersecurity vulnerability with third-party software provider, MOVEit, has impacted thousands of companies, including First National 1870.
<<Learn More>>
Serving Small Business in a Smarter Way
At First National 1870, we believe in the importance of supporting small business development to sustain the economic diversity and stability of our communities. That's why we've partnered with SmartBiz to help provide small business loans to our customers.
Whether your business needs working capital to realize a business plan or financing to purchase a new piece of equipment, we offer a streamlined all-online process that helps you find out if you are pre-qualified for a loan with just a few steps.
two people in aprons looking at paper
Apply Now
Apply online for a small business loan and get pre-qualified in minutes.

Credit products offered by Sunflower Bank, N.A. and are subject to credit approval and program eligibility guidelines. Rates are subject to change. Contact your lender for more information.
Apply Now
Business
The following navigation utilizes arrow, enter, escape, and space bar key commands. Left and right arrows move through main tier links and expand / close menus in sub tiers. Up and Down arrows will open main tier menus and toggle through sub tier links. Enter and space open menus and escape closes them as well. Tab will move on to the next part of the site rather than go through menu items.
Small Business Financing from $25,000 - $350,000:

Conventional Term Loan | Conventional Line of Credit | SBA 7(a)

Loan Purpose:

Debt Refinance | Equipment Purchase | Working Capital

Loans not Included:

Real Estate (Purchase or Refinance) | Start Up | M&A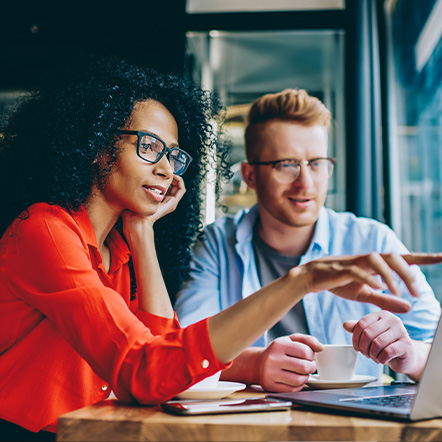 About SmartBiz
SmartBiz is the leading AI-powered small business financing platform equipping entrepreneurs with access to the right capital at the right time. More than 230,000 entrepreneurs have utilized SmartBiz to access the funding they need to grow, with 60% of loans made to minority, women, or veteran-owned businesses. SmartBiz was named the Top Small Business Lending Platform by LendIt Fintech® in 2022 for excellence in keeping the economy running through successful loan performance, volume, growth, product diversity, and innovation. Learn more at smartbizloans.com.
If you have started an online application and have questions, please contact SmartBiz directly:
SmartBiz Customer Support: 866.283.8726 or [email protected]
If your First National 1870 loan has funded, please contact your First National 1870 relationship manager or Customer Care at: 888.827.5564.