A cybersecurity vulnerability with third-party software provider, MOVEit, has impacted thousands of companies, including First National 1870.
<<Learn More>>
Your Future. Our Solutions
The way you handle finances today shapes your future. The services and solutions at First National 1870 help you create the future of your dreams. Our personal bankers offer assistance with everything from easily accessible checking and savings accounts to low-interest, no-annual-fee credit cards. Need money for a car, home or once-in-a-lifetime vacation? Ask us. We're in the business of making possibility a reality.
Whether you're looking to finance a big purchase, consolidate debt or need extra cash to cover unexpected expenses, we have the personal loans, home mortgages, and credit card options to meet your financial goals.

Learn More

about Loans & Credit
couple smiling looking at laptop
Open A Personal Account Online
Open a personal account online today! It's secure, safe, and convenient!
Open Account
The Services You Need. The Partner You Deserve.
Creating Possibility Starts Here
Placeholder Image & Text Callout Image
New Checking Reward
Get more from your money. Earn a $200* WELCOME REWARD for opening your first personal checking account in-branch through September 2023.
Learn More
Current Promotions
Check out our current personal promotions to enhance your banking experience. That's Customer-First Banking!
Explore Promotions
family on porch petting dog
Homebuyers Deserve a Better Choice
Buying a home is one of the biggest investments you will make. We're dedicated to providing a high-quality lending experience.
Get Started
Placeholder Image & Text Callout Image
Refer-A-Friend Program
Share the perks of being a First National 1870 customer with your friends and family. When you do, you can earn up to $500* annually when they open their first personal checking account at First National 1870 or Sunflower Bank!
Refer a Friend today!
Ricardo N., Los Alamos, NM Says:
Top-notch bank.
Would highly recommend. And they're actually friendly as well!
Sylvie P., Santa Fe, NM Says:
The staff at the Eldorado Branch of the First National 1870 are truly exceptional.
If short wait times and friendly, courteous service are important to you, this should be your bank. At a time when "service" is virtually non-existent, the Eldorado Branch performs very well.
Tiffany P., Los Alamos, NM Says:
Great customer service.
And fast follow up when I had questions.
Benefits Of Online Banking
Easy. Convienent. Secure.
Sunflower Bank's 24/7 access makes it easy for you to manage your money anywhere and anytime. Online banking allows you to check your account balances, transfer funds between accounts, view transaction history, and pay your bills - on your schedule. By signing up for eStatements, you can also avoid paper statement fees.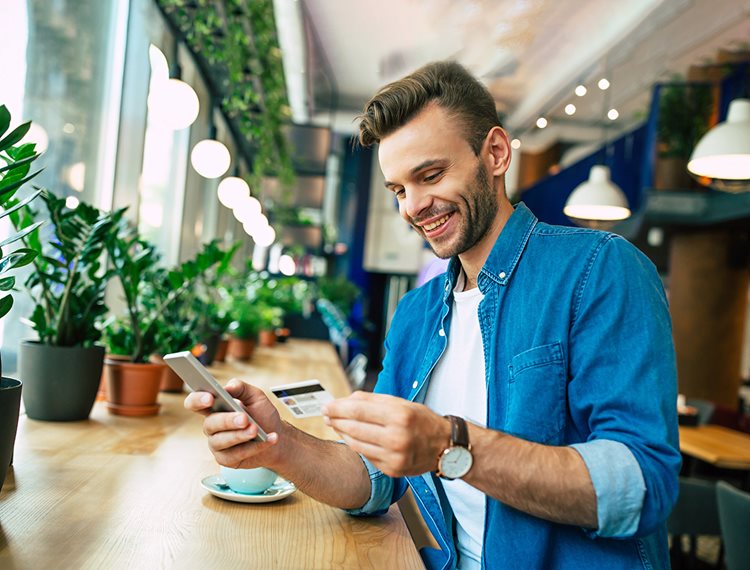 Go Paperless

Access your account statements quickly, safely, and securely by enrolling in Personal Online Banking and eStatements.

Learn more

Accountholder Guide

Already a customer? View our Accountholder Guide to get the most out of your banking experience.

Learn More